Terra Co-Founder Do Kwon Faces Arrest Warrant in South Korea
On September 14th, 2022, a South Korean court issued an arrest warrant against Do Kwon, the co-founder of Terraform Labs (Luna), and five individuals for alleged violations of capital market laws. In addition, all Terraform Labs employees in Korea have been banned from leaving the country for further investigation.
In the meantime, South Korean prosecutors have deepened an investigation into the TerraUSD collapse.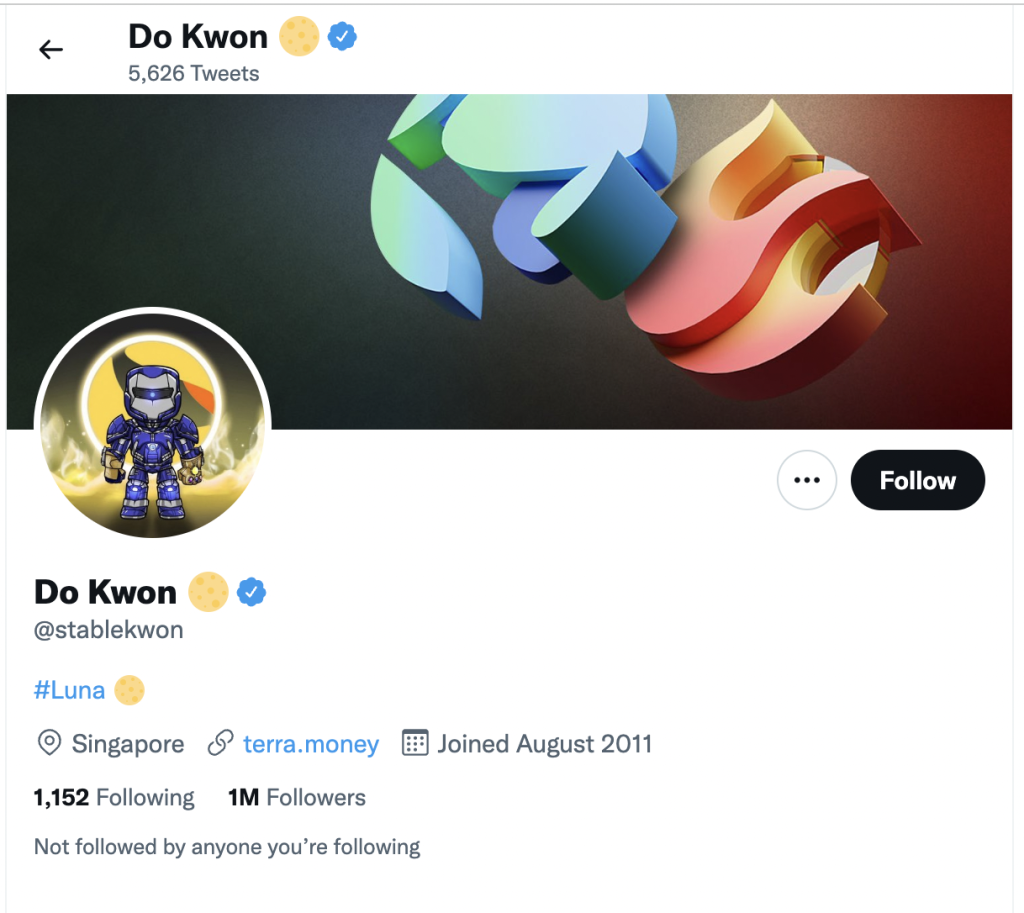 Do Kwon has left Korea, and he is presently residing in Singapore as the country does not have extradition treaties. Korean prosecutors have sought help from Interpol to extradite Do Kwon to Korea.
LUNA sinks 51% after South Korea issues arrest warrant against Do Kwon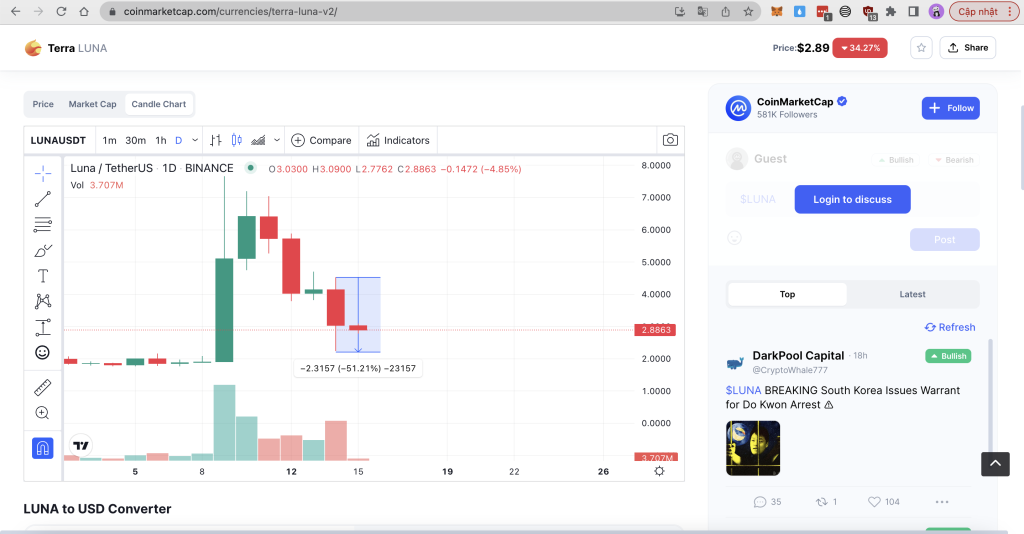 Yesterday, LUNA dropped 51% after the arrest warrant for Do Kwon was issued.
Specifically, the price of LUNA, updated by CoinmarketCap, decreased from $4.5 to $2.2 after Kwon's arrest warrant was executed, making a large number of holders sell off their coins for the fear that the LUNA ecosystem would fall into crisis when Do Kwon was captured.
Ethereum successfully executes highly-anticipated Merge event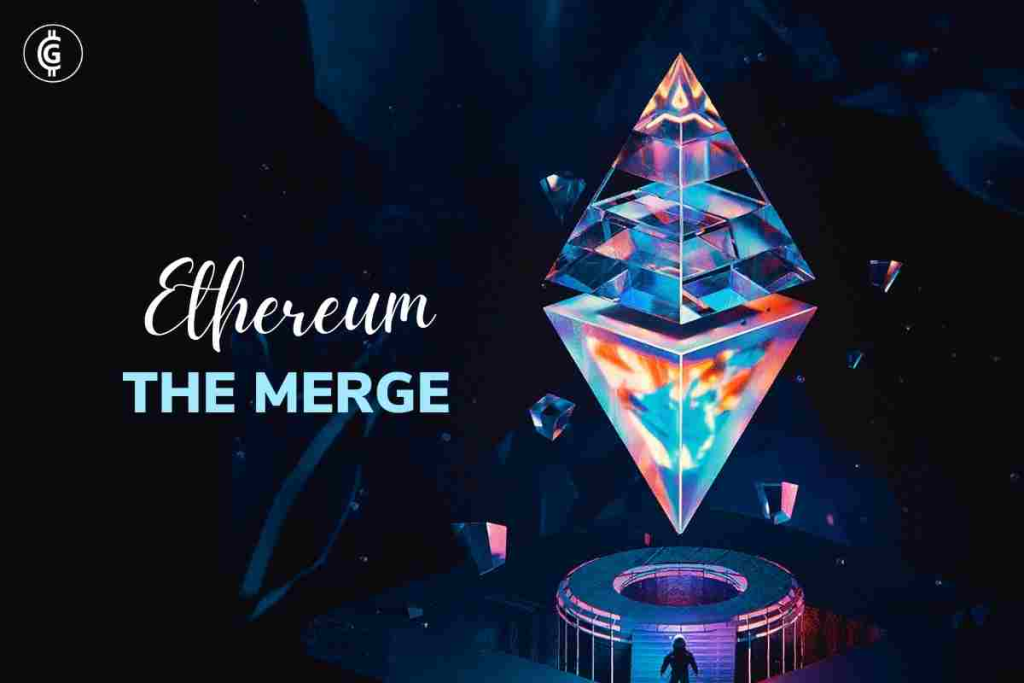 The Merge event was successfully held at 6:00 AM UTC, making Ethereum the first blockchain to convert its consensus mechanism from PoW to PoS. The event will offer an opportunity for other blockchains to follow and upgrade their systems.
The event also marks the end of mining since all miners were removed from Ethereum's blockchain. Thereby, the energy consumption will be minimized, and Ethereum will become a "green" financial center.
In addition, the amount of Ethereum mined declined from 4.3% to 0.43%, which is a good signal for holders as Ethereum will be a deflationary cryptocurrency thanks to EIP-1559.
The event was broadcast live on various platforms. It drew a lot of attention from investors and created a new revolution for the entire crypto market.