PiBridge is introduced as "the gateway that unleashes the barrier between the Pi network and other blockchains". Within a short time of introduction, the project is strongly supported by the global community. After making deep research in PiBridge application and potential, Jade Forest Capital decided to invest in this project in the private funding round.
Pi network went viral globally thanks to its community of around 35 million active users as of 2022, who are mining Pi through their mobile phones. The application is available on both Android and iOS and is approachable to everyone with smartphones by its easy use. So far, the network has garnered a great number of social media followers and continues to grow exponentially day by day. Another aspect that cannot be ignored is the strong trust of users in the PCT (Pi core team). Pi network is considered the largest cryptocurrency community with continuous discussion across all social media channels and groups. However, the open network of Pi has not been launched. This also means, Pi is just a closed network (Enclosed Network) and cannot communicate with other blockchains. All users can do at the current time is transfer Pi between accounts and within the chain. In addition, after 3 years of launch, Pi crypto is yet to be listed on any crypto exchange.
Capturing the potential and also the incompletion of Pi Network, some anonymous developers from New Zealand have stepped in, presenting a so-called liquidity solution for the Pi Network community and supporting outsiders to approach the Pi's world – PiBridge. The team of PiBridge aims to open the gateway to connect Pi and other blockchains, allowing data to flow and Pi holders to freely travel between the networks. After the very first information about the PiBridge was leaked, the project quickly attracted massive attention from the Pi community worldwide, causing a craze on social media. Highly appreciating PiBridge's development opportunities, Jade Forest Capital reached the project team for collaboration and decided to invest in the private funding round.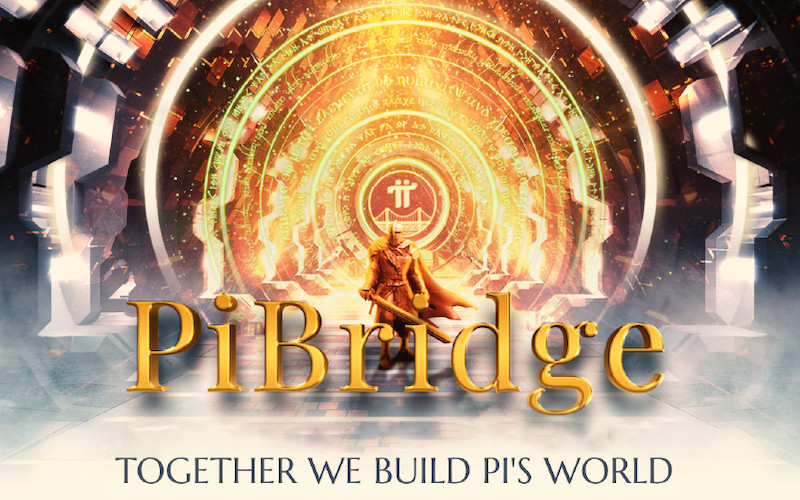 PiBridge is expected to integrate an automatic mechanism when Pi Network goes mainnet. In the waiting time, the system will work with a trust mechanism operated by an authenticated intermediate. PiBridge claims to become a DeFi platform with several typical DeFi features such as farming and staking, exchanging with other cryptocurrencies, lending, fundraising, e-commerce, etc. This is a great stride for the Pi Network as most winners from their hackathon were gaming, shopping platforms, or mobile application projects without any real one aiming at the financial aspect of Pi coin. PiBridge (PiB) token will be the main token of the ecosystem with various use cases: reward for farming, governance, discount, priority in fundraising participation, and marketplace currency. The IDO is planned to be launched this quarter 4 and the project is conducting the private funding by reaching large venture capital firms and blockchain funds.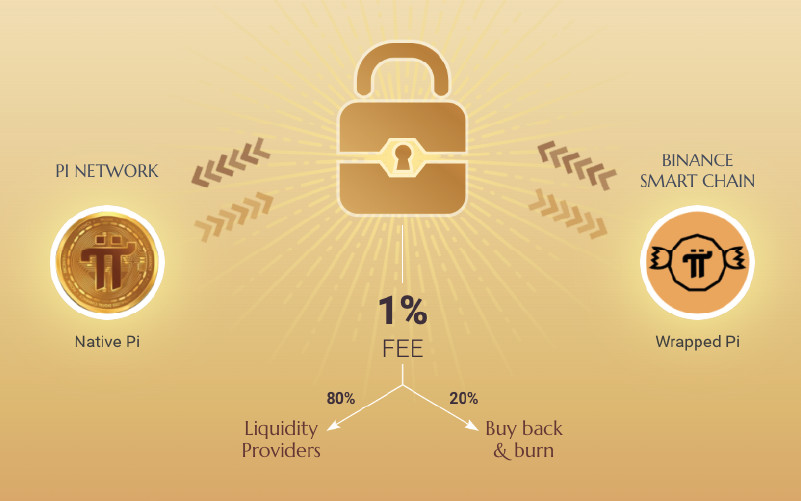 Pi Network is a huge community and if PiBridge can obtain their trust, its future is absolutely bright. We believe that if operated properly, PiBridge will accomplish the goals of giving solutions to Pi users as well as its ecosystem and bringing more unique utilities to the community. The investment in PiBridge not only helps Jade Forest Capital expand our portfolio but also provides significant financial support to the project.
Learn more about PiBridge at:
Official website: https://PiBridge.Org/
Twitter: https://twitter.com/PiBridgeOrg
Telegram: https://t.me/PiBridgeChannel
Facebook: https://www.facebook.com/PiBridge.Org